V. Principal Profile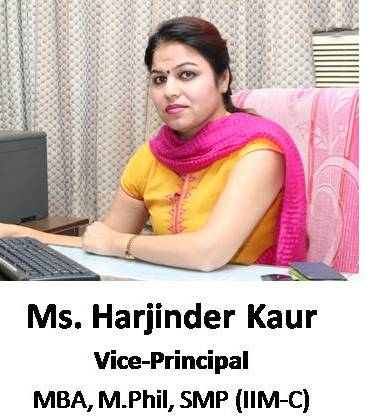 Ms. Harjinder Kaur is Vice Principal at B.I.S. College of Commerce & Management, Gagra. With a strong academic background she has earned her Graduation Degree in Science from Punjab University, Management degree and SMP-Senior Management Programme with specialisation in Merger & Acquisition from IIM-Calcutta. She has accumulated more than 17 years of Professional Experience Comprising of Industry, Academic, Administrative, Research and Consultancy area. She has also attended a number of Conferences and published papers in various National and International journals.

A keen innovator, Ms. Harjinder Kaur expertise is always solicited for creative & constructive implementation of various new techniques in teaching learning process and other academic activities of the Management College by working hard with the HOD and faculty members to assure students satisfaction.