Introduction
CRC of B.I.S. Group headed by Dr. Harjinder Kaur IIM-C alumni having more than 17 years of working experience in corporate as well in the education, industry, is remarkably recognized as the Nerve Centre that brings the industry & academic close to each other and organizes the Campus Drives and Interviews for student placements & internships. To achieve 100 % placement for students through dedication, positive attitude, complete involvement and to coordinate various programmes that aim at moulding the students so as to meet the industry expectations in career building and in turn bringing laurels to the B.I.S. Group. Other major tasks of placement cell is to facilitate interactions between corporate and students by organizing guest lectures, industrial visits and workshops of various industries. Before completion of degree of students placement team of B.I.S Group organizes Mega Job Fest every year in the month of April-May by inviting 30-40 companies from different verticals of industries and provide a single platform to students as well as to industries to fulfil their requirement and need on the both side.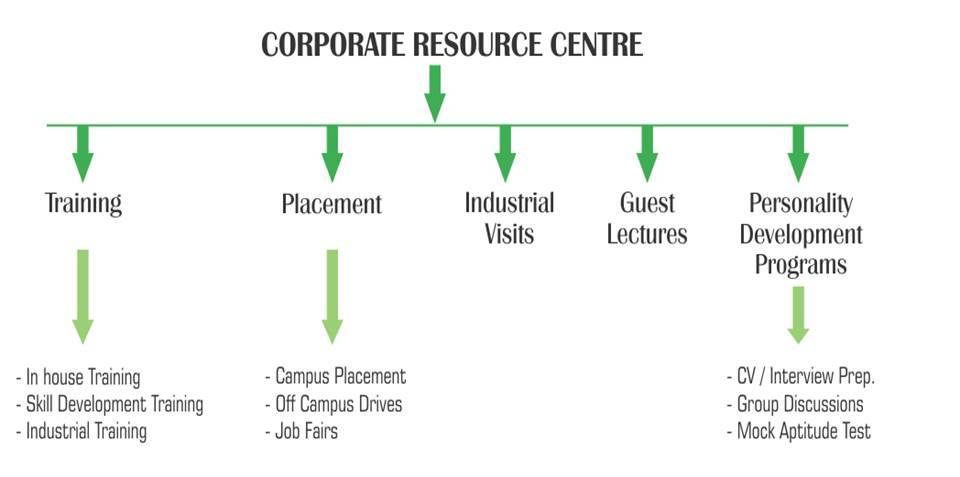 The Corporate Resource team looks after the placement activities on a full-time and continuous basis. Staffed by senior professionals and placement executives, the team initiates and maintains the Industry dialogue and manages the summer internship program (SIP) and final placement (FP) activities. The team evaluates student performance levels and ensures relevant preparation for their corporate placements, working both at the supply and demand sides of the placement. The team plays the vital intermediary role of matching academic excellence with industry expectations. Corporate Resource team grooms the studnts of B.I.S Group by conducting various activities such as :-
Personality or Skills Development Training
Seminar & Workshops
Guest Lectures
Industrial & Study tours
Mock Aptitude Tests
Group Discussions
Industrial Training/ Internships

Inhouse Training
Every year B.I.S Group of Institutions organises Mega Job Fest in the month of April for achieving the 100 % placement of students.

Head-Corporate Resource Centre
Contact No. : +91-82880-94605, 81465-22102
Email : hkaur@bisinstitutes.com, placementcell@bisinstitutes.com